Services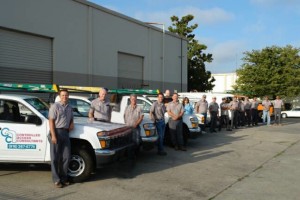 We offer a wide variety of services from welding and electronic repairs to new fence and gate entry systems. Our complete scheduled maintenance program will greatly improve the quality and functionality of your existing gate and electronic entry system.
Our rates are reasonable and quotes are individually customized for each client. Additionally, preventive maintenance clients receive generous discounts on parts needed for repairs.
Call us for a free consultation and estimate at 916-387-6774.
Get your complete Preventive Maintenance Details here
Our services include:
– Professional Consultation
– Design and Custom Fabrication
– New Fence and Gate Construction
– Electronic Entry System Installation
– Maintenance and Repair
– 24 Hour Emergency Service
– Transmitters
– ADA Door Openers
– Permits & Inspections
– Handrails, Balcony Rails, Trash Enclosures,
– Sensor Loop Replacement
– Stair Tread Repair and Replacement